According to Shopify, the Peak season is beginning earlier and lasting longer than ever. In key findings from BCFM 2021, merchants who had successful holiday sales started planning earlier. Every year, Shopify merchants rely on the holiday season to make a large portion of their annual revenue. To stay ahead of the competition and make this your strongest holiday season yet, check out these 12 tips for increasing conversions during the holiday season.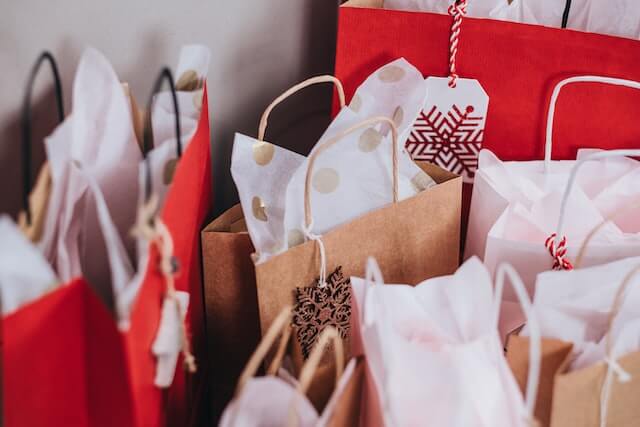 ‌1. Showcase Your Festive Spirit
Give your store the look and feel of the holiday season. You can bring in some festive touch by simply changing the banner image on the homepage to something that reflects the festive cheer, putting the spotlight on your holiday discounts, and promoting your special sales in the announcement bar.
During the holiday season, shoppers visiting your stores will expect to see special discounts and promotions. Displaying banners with special offers will help the visitors know what you are offering.
The customers could forget the promo codes while shopping around and browsing other products on your site. Displaying your special offers and promo codes on a floating banner on your site's header will help them remember the promo codes.
Update your merchandising strategy before the Black Friday and Cyber Monday sales to showcase your specific holiday products and holiday bundles and convince the customers to buy them.
Holiday shoppers are often constrained by time, improving your store's navigation can make their shopping experience better.
2. Leverage Historical Data
Dig into the past holiday data and review your historical data. You can use Google Analytics to get a complete understanding of your customers across devices and platforms. It will also help you identify the best marketing channels which have given you the most return on investment.
Evaluate what you need to improve. Which holidays were most profitable for your store? Which campaigns worked successfully? What brings high traffic to your store?
With all the past holiday season information and shopper history, you can use your data to create and leverage your marketing holiday strategy.
3. Invest More Energy in Email Marketing Campaigns for Holidays
Email Marketing is a must-have strategy for holiday marketing. Every retailer should pay more attention to their email campaigns. Your customers will probably be wading through an ocean of promotion emails from different brands during the season. Your emails should be eye-catching enough to stand out and attract them.
You can make your customers feel special and valuable by sending them greeting emails during specific holiday events. Wish them on Thanksgiving, Christmas, or New Year to let them know you care about them.
Announcing holiday sale information to your existing customers before time is also a good idea. You can also send them emails when the sale starts as a reminder to make sure they don't forget.
You can also send them special offers or discounts in emails for the holiday season. Personalizing the offer can be a great marketing strategy.
You can effectively encourage your customers to buy more by sending them personalized offers that are relevant to them and appeal to their interests.
4. Optimize Your Mobile Experience
With mobile holiday sales seeing an exponential increase every year, mobile optimization is crucial for the success of any brand.
Ensure the visitors can easily browse your online store and make purchases on their phones or tablets.
Bad User experience on mobile, unresponsive sites that don't let shoppers buy without zooming or excessive scrolling, and slow page load times are frustrating for customers.
The boom in online mobile shopping is unprecedented. As a merchant trying to attract mobile users and boost conversion, you need to identify and solve all mobile UX problems the customers face and improve your mobile site performance and speed. Google's Mobile-Friendly Test can help improve your mobile site to boost your business.
5. Evaluate Your Site's Speed
A report on page speed revealed nearly 70% of consumers say a website's loading time affects their willingness to buy.
Moreover, 88% of online shoppers say they wouldn't return to a website after having a bad user experience.
With so many new visitors landing on your Shopify store over the holidays, slow load times are something you cannot afford.
You can evaluate your website with tools like Google's Lighthouse and Page Speed Insights, which will give you performance data and advice on how to improve areas that may be slowing you down.
You don't need to fix everything the tools recommend. It's better to focus on areas that will have the most significant impact. Decreasing page load time can drastically increase conversions.
6. Personalize The Experience With Product Recommendations
Do you know how Amazon is so successful? Amazon once revealed that 35% of its total revenue comes from AI-driven product recommendations. AI can interpret visitors' buying behavior in real-time and deliver them relevant products which they will love.
89% of marketers reported that using personalization resulted in increased revenue. The top priority for any merchant during the holiday season is to increase conversions. AI-driven personalized recommendations increase conversions and customer retention by delivering unique experiences to every visitor to your store.
To drive maximum sales during this season, reduce your customers' time on tiresome searches and attract them with personalized recommendations that they can't ignore.
Product recommendations are an excellent way to encourage upselling and cross-selling during the Black Friday and Cyber Monday sales.
Our Shopify app PersonalizerAI, powered by Google's Recommendation AI can increase your sales by delivering personalized product recommendations to every visitor on your site, even the first-time and anonymous ones.
With PersonalizerAI, you can surface the right products, to the right customers, at the right time, driving conversions for your store.
Google has been delivering recommendations to billions of people on platforms like Youtube and Google Search for years. You can boost your revenue by taking advantage of Google's expertise in recommendations with PersonalizerAI.
To meet customers on their terms, retailers are upgrading their personalization strategy by replacing or complementing their existing solutions with AI.
According to Segment, Nearly 80% of business leaders say consumers spend more (34% more on average) when their experience is personalized.
You can implement an AI-based personalization solution to test different personalization strategies to see what works for you before the holiday season.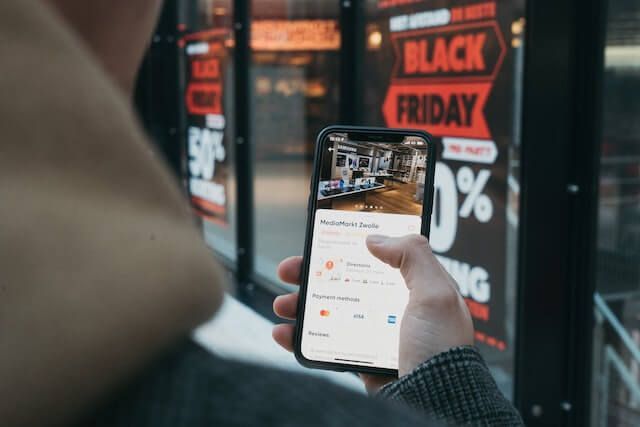 7. Show Expected Delivery Dates on Product Pages
During the holiday traffic, with the customers buying gifts for their friends and families to give them at special gatherings, the expected delivery date for their order plays an important role in what they will or won't buy during the holiday sales.
If the delivery dates are unclear or not mentioned, there will be a lot of abandoned carts as the customers won't want to risk getting orders after their celebrations have passed.
To reduce the number of abandoned carts, you should include the expected delivery dates earlier in the buyer journey. Adding it to the product page and shopping cart will let the customers know when they can expect their order to arrive, and avoid the disappointment of late arrivals. If there is an option for local pickup or the product is available in stores, highlight it.
8. Consider Free Shipping
With so many shoppers expecting free shipping or at least free shipping with a minimum order value, offering free shipping is a great strategy to encourage more sales during the holiday season.
If you can offer free shipping, be sure to place it in a prominent place or announce it in a site wide banner along with any other special holiday deals you have.
9. Consider A More Flexible Return Policy
During holidays, when it comes to returns, you should be a little more flexible and provide convenience for your customers. When people are buying gifts for others, many things can happen. Often the size ordered can be wrong, the product could get damaged during shipping, or maybe the received product is not up to their expectations.
Having a strict return policy can make you lose the sale. If customers need to exchange or return a product, don't make the process difficult for them.
"When customers know that they can get their money back just as easily as they can spend it, they'll shop with more confidence and spend more." -Sanaz Hajizadeh, Happy Returns
Highlighting your fair return policy in detail and ensuring it is visible on your site increases the trust and confidence of your visitors.
10. Allow Customers To Check Out As A Guest
Enabling guest checkout is necessary, especially during the holiday season. During Black Friday and Cyber Monday sales, many shoppers will be buying products from multiple sites. They will be asked to create accounts on every site they visit. It will be a long and inconvenient experience for them, often preventing them from completing their purchase.
Having to create a new user account leads to abandoned carts. When the shopper needs to spend more time and effort than expected, it becomes a significant source of friction. According to Statista, 22% of cart abandoners do not complete their purchase when they are required to create a new user account, and 28% of all shoppers say that it is a reason why they've abandoned carts.
Anonymous checkouts are especially important for first-time customers. Many shoppers require time to trust the merchant and feel comfortable enough to share their contact information with them. Forcing them to create an account when they have decided to buy from you will result in losing the sale and the potential customer.
11. Optimize the checkout experience
Making the checkout experience as quick and painless as possible is essential for converting visitors during busy holiday sales. The goal is to minimize distractions and encourage customers to spend more by strategic upselling and cross-selling throughout the checkout flow, increasing average order value (AOV).
The average cart abandonment rate is 69.57%. Optimizing your checkout page will make buying frictionless. It will ensure that the customer doesn't leave before completing the purchase, reducing your abandoned carts.
Mobile users have an even higher abandonment rate of 85.65%. With so many mobile users landing on your store during Black Friday and Cyber Monday sales, a fully optimized mobile checkout experience is indispensable.
12. Extend Your Holiday Promotions For Last-Minute Shoppers
Last-minute holiday shoppers contribute a significant amount to many merchants' holiday sales. Although most shoppers start their shopping early, there are still many procrastinating shoppers who put off shopping till the last minute. You can maximize your holiday revenue by extending your sales and offers to sell to these late and post-holiday shoppers.
The holiday season is a big deal for every Shopify merchant. You have a tremendous opportunity to increase your traffic, grow customer relationships, and see sales skyrocket by giving millions of holiday shoppers what they want: a user-friendly, smooth, and secure shopping experience.
We hope the tips can help you maximize your online store success this holiday season.