What are AI Avatar tools?
AI Avatars tools are software applications that use artificial intelligence to create avatars. Avatars are digital representations of people, animals, or objects. They can be used in a variety of applications, including gaming, social media and virtual reality.
AI Avatars tools are becoming increasingly popular, as they offer a number of advantages over traditional avatar creation methods. AI Avatars tools can create avatars that are more realistic and expressive than avatars created using traditional methods. Additionally, AI Avatars tools can be used to create avatars quickly and easily, which makes them ideal for use in a variety of applications.
What are the benefits of AI Avatars tools?
AI avatars are computer-generated virtual representations of individuals that can be used for a variety of purposes. Here are some key benefits of using AI avatar tools:
1. Expressiveness: AI avatars can be used to express yourself in a way that you may not be able to do with your own face. This can be helpful for people who are shy or who have difficulty expressing themselves verbally.
2. Improved communication: AI avatars can help to improve communication between users. This is because avatars can convey emotions and body language, which can help to create a more natural and engaging conversation.
3. Personalization: AI avatars can be personalized to your own unique style and preferences. This can help you feel more comfortable and confident in your online interactions.
Lets see the best AI tool for generating avatars!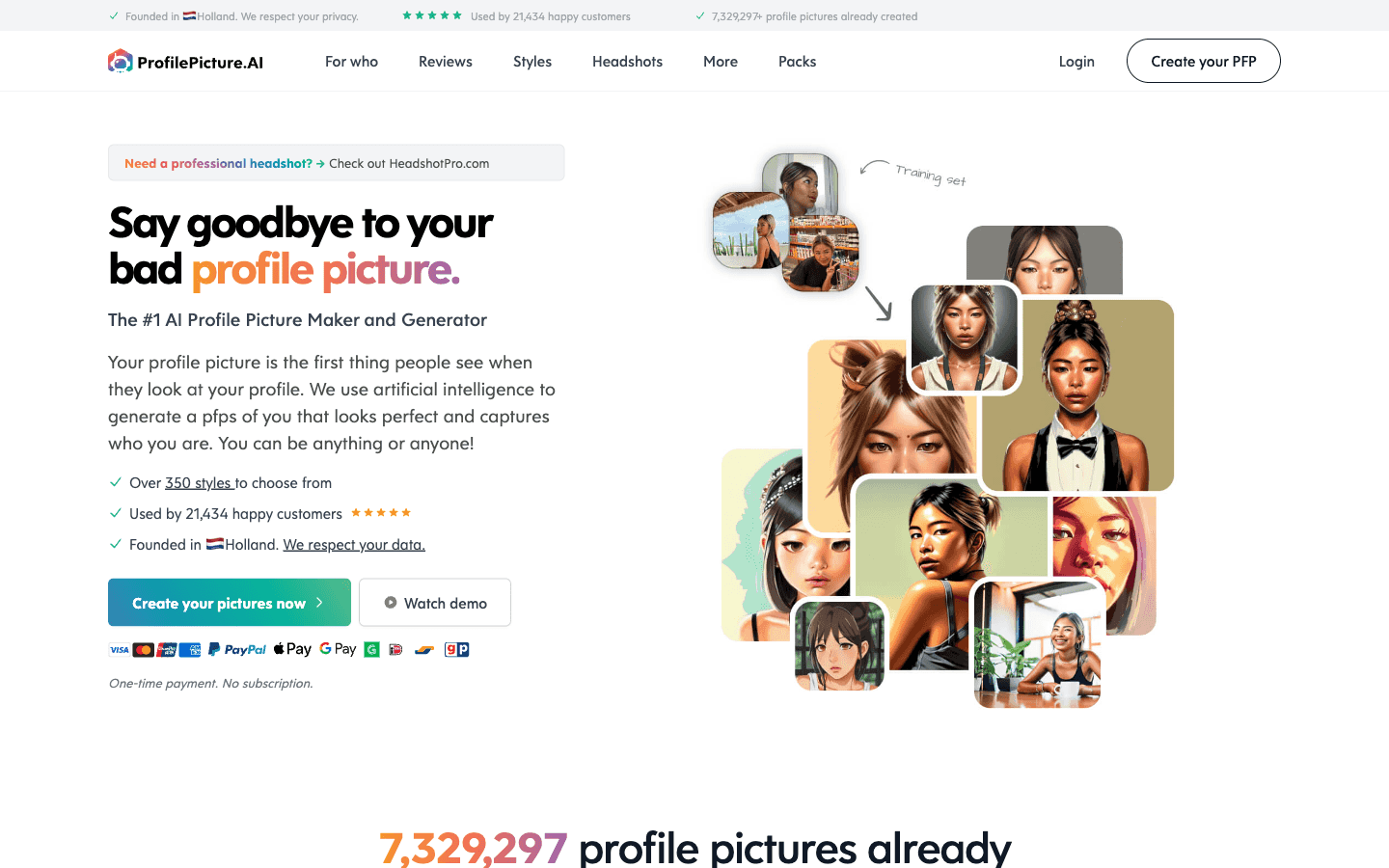 ProfilePicture.AI is an AI-powered tool that creates personalized profile pictures which reflect the user's individuality and uniqueness. It offers over 311 styles catering to various preferences. The output is of high quality, generating 4K format (4096x4096) and 300 dpi images which are suitable for printing.
The tool is founded in Holland, prioritizing user privacy. Its use cases are wide-ranging, catering to social media users, gamers and designers who seek personalized profile pictures that capture their personality, unique avatars for their gaming profiles, or character concepts for their projects. ProfilePicture.AI is a versatile and powerful solution for creating custom profile pictures that represent the user's identity and preferences.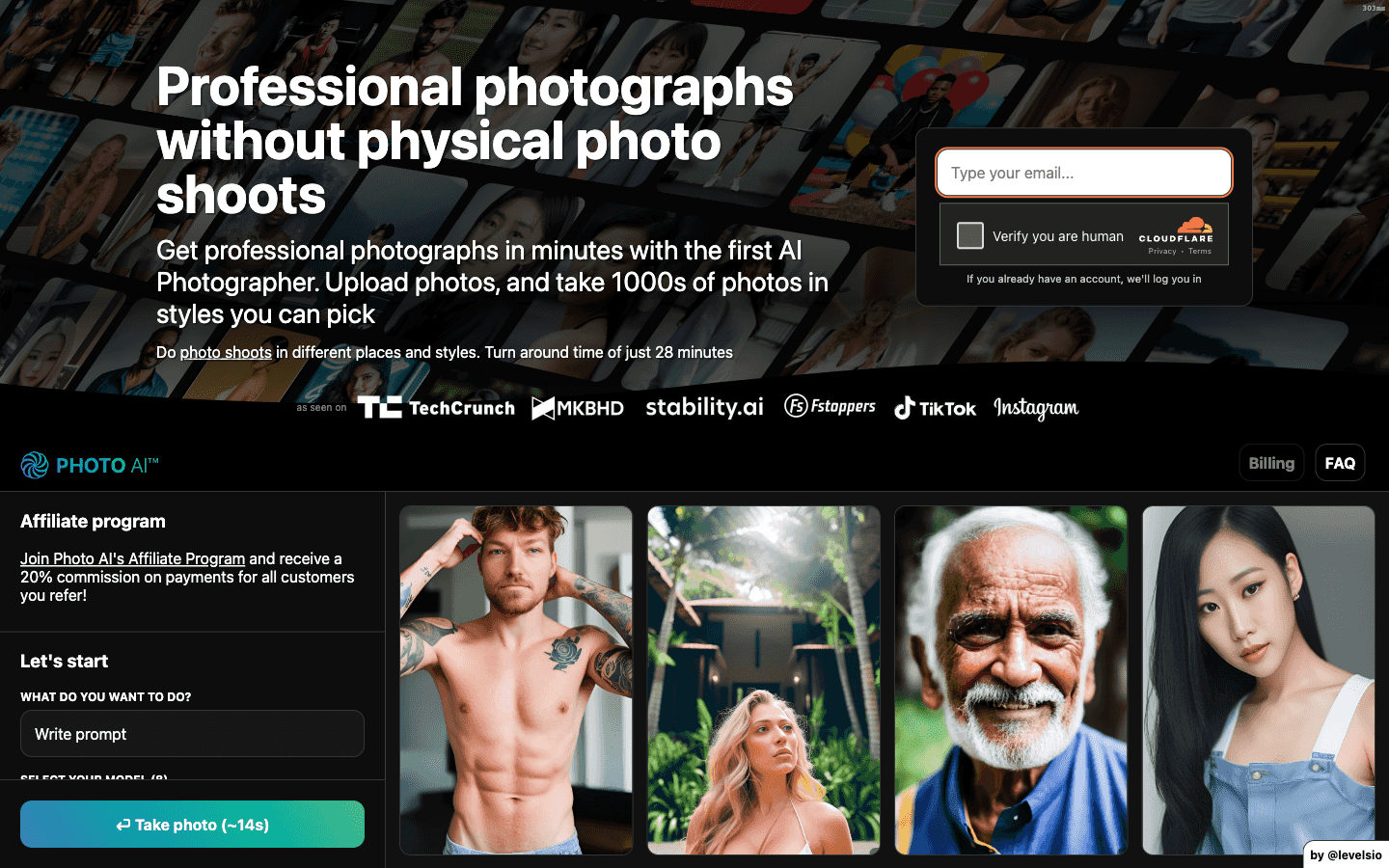 Avatar AI is an AI-based tool that creates realistic avatars and other AI-generated images. It uses advanced algorithms such as Stable Diffusion and Dreambooth to create avatars in various styles, offering over 112+ different styles and generating up to 120+ avatars. The tool can transform avatars into AI photographs and videos, which can be used for profile photos, social media posts, or canvas prints.
Avatar AI ensures privacy protection by deleting uploaded images after 24 hours and not selling user data. It is ideal for social media users who want unique and personalized profile pictures, content creators who need visually appealing avatars for their channels or websites, and individuals who want custom pet portraits, dating photos, or professional profile images.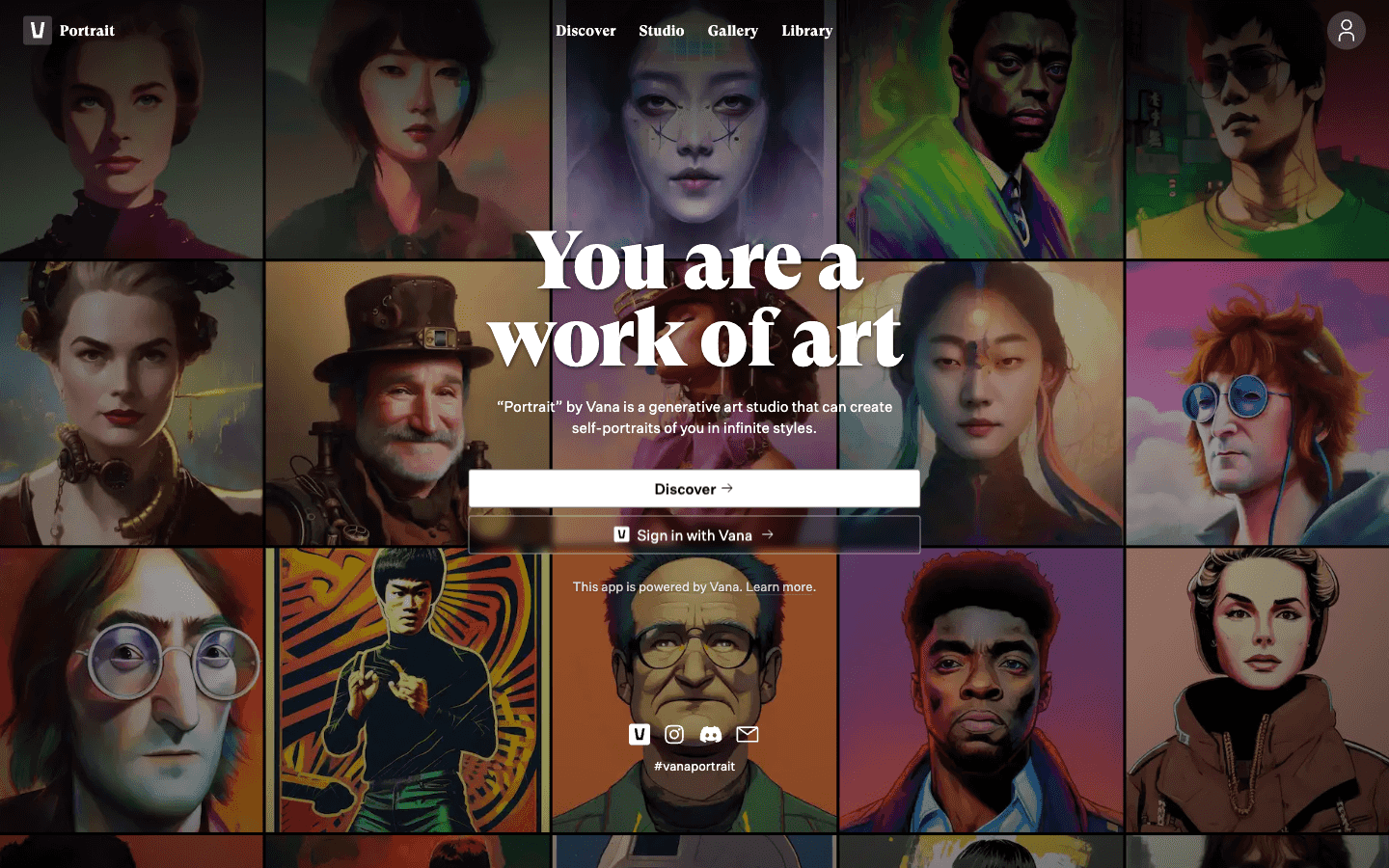 Vana app is a generative art studio that can create self-portraits of you in infinite styles. You can choose from a variety of styles, including traditional portraiture, abstract art, and even cartoons. The app is powered by artificial intelligence, so it can learn your unique features and create a portrait that is truly one-of-a-kind.
To use the app, you simply upload a photo of yourself and Vana will then generate a variety of options for you to choose from. You can also customize your portrait by changing the hair, makeup, and clothing. Once you've found a portrait you like, you can download it or share it with friends. The Vana app is a fun and creative way to express yourself and explore your own unique style.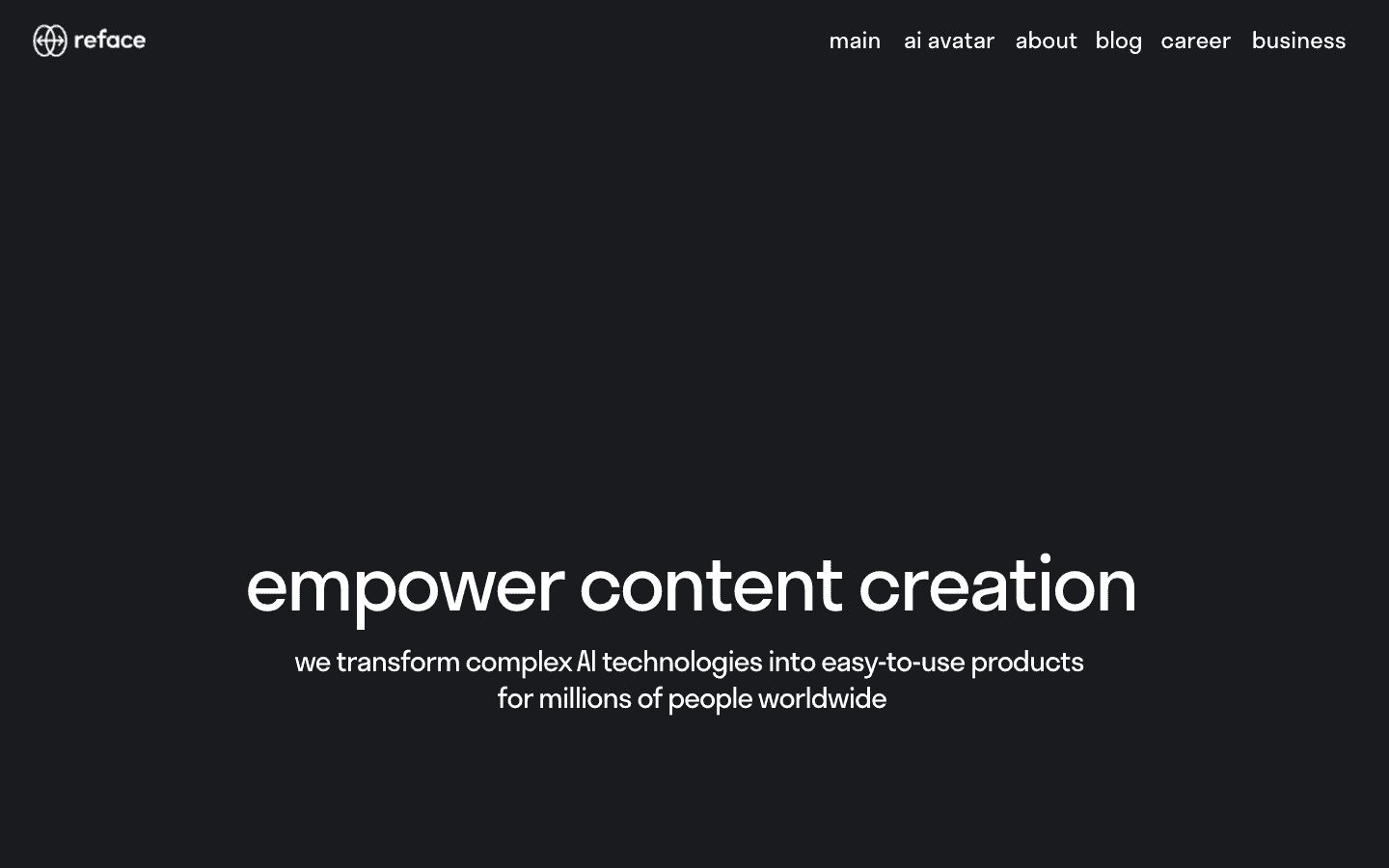 Reface AI is an AI-powered tool that lets you swap your face on various media formats. It uses advanced facial recognition technology to achieve high accuracy and realism in realistic face swaps. The tool allows you to swap faces in videos, GIFs, memes, and images. You can use Reface AI to create and share face-swapped videos and animated images with your friends and family.
The tool also offers B2B solutions for businesses that want to utilize face swapping technology for marketing and promotional purposes. Reface AI is compliant with the European Union's labeling guidelines for AI. This tool is perfect for social media users who want to create personalized and entertaining content, businesses that want to leverage face swapping technology for marketing purposes, and content creators who want to explore innovative applications of AI technology.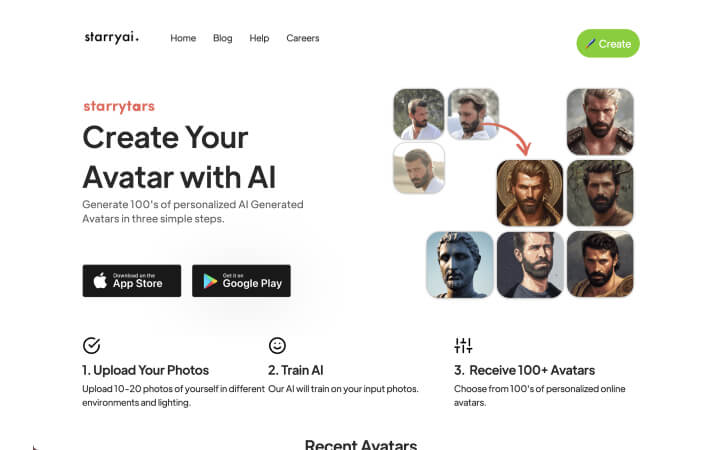 Enhance your online presence with the power of AI-generated avatars. Discover the simplicity of creating personalized avatars in just three steps. Begin by uploading a diverse selection of 10-20 photos featuring yourself in different environments and lighting scenarios. The AI technology will then analyze and learn from your uploaded images. Then you explore a vast collection of over 100 uniquely tailored avatars designed specifically for you.
These AI-generated avatars, portraying a captivating cartoonized rendition of yourself, can be utilized as profile pictures across your social media platforms, incorporated into your websites, featured on business cards, and even transformed into sticker merchandise. Experience the convenience of expressing your individuality with starrytars AI engine, now available for free on iOS and Android devices.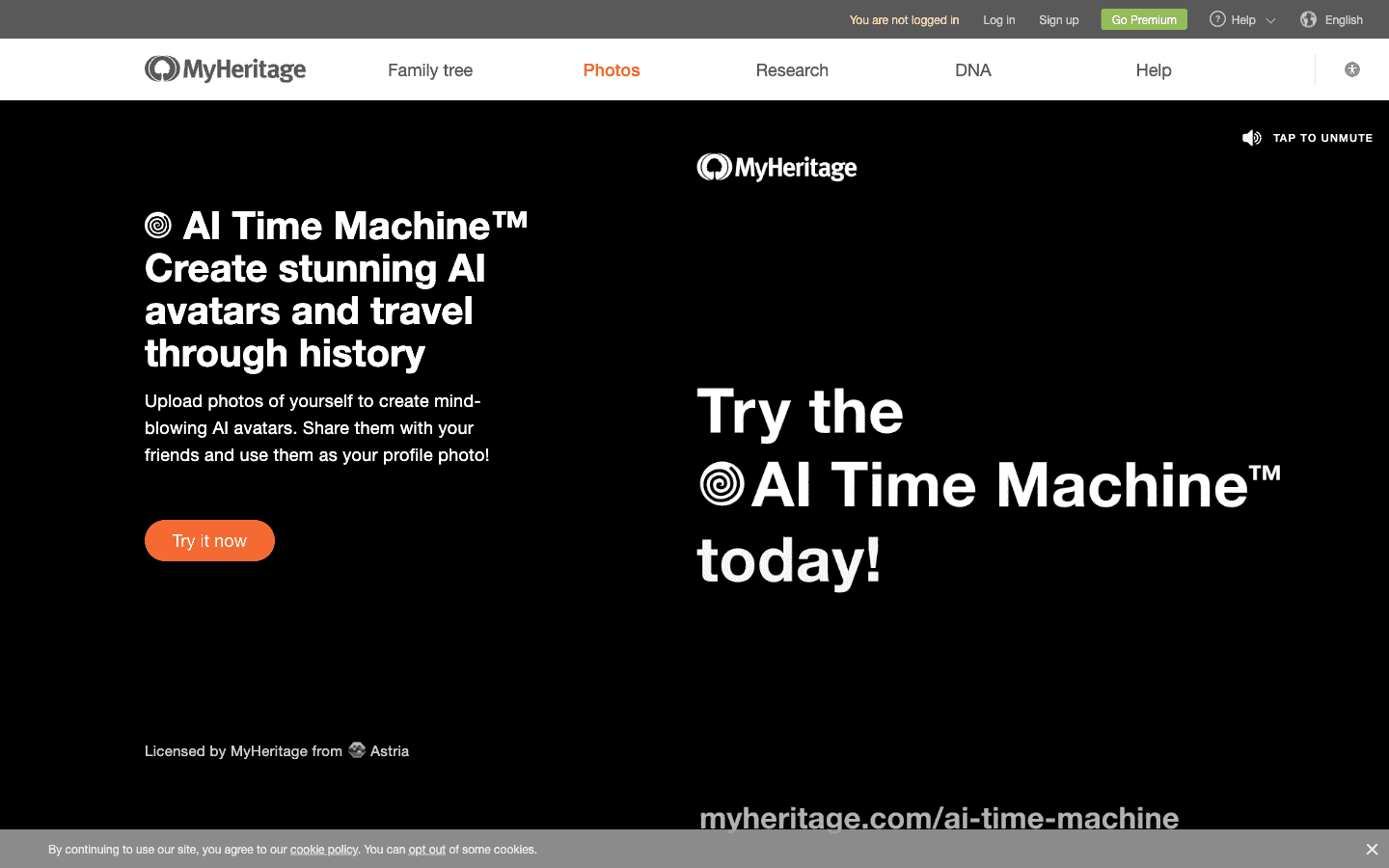 Step into the AI Time Machine™ and embark on an extraordinary journey through history with stunning AI avatars. Share these remarkable renditions with friends and make them your profile picture! MyHeritage introduces the exhilarating AI Time Machine™, a delightful feature that utilizes Artificial Intelligence (AI) to generate captivating AI avatars, transporting individuals across various historical eras.
By uploading authentic photos of yourself, the AI Time Machine™ skillfully transforms them into hyper-realistic avatars, representing you in captivating themes spanning the globe. Embark on a visual voyage through time, exploring depictions of yourself as an Egyptian pharaoh, medieval knight, noble lord or lady from the 19th century, and even an intrepid astronaut. Experience this fascinating journey with just a few clicks!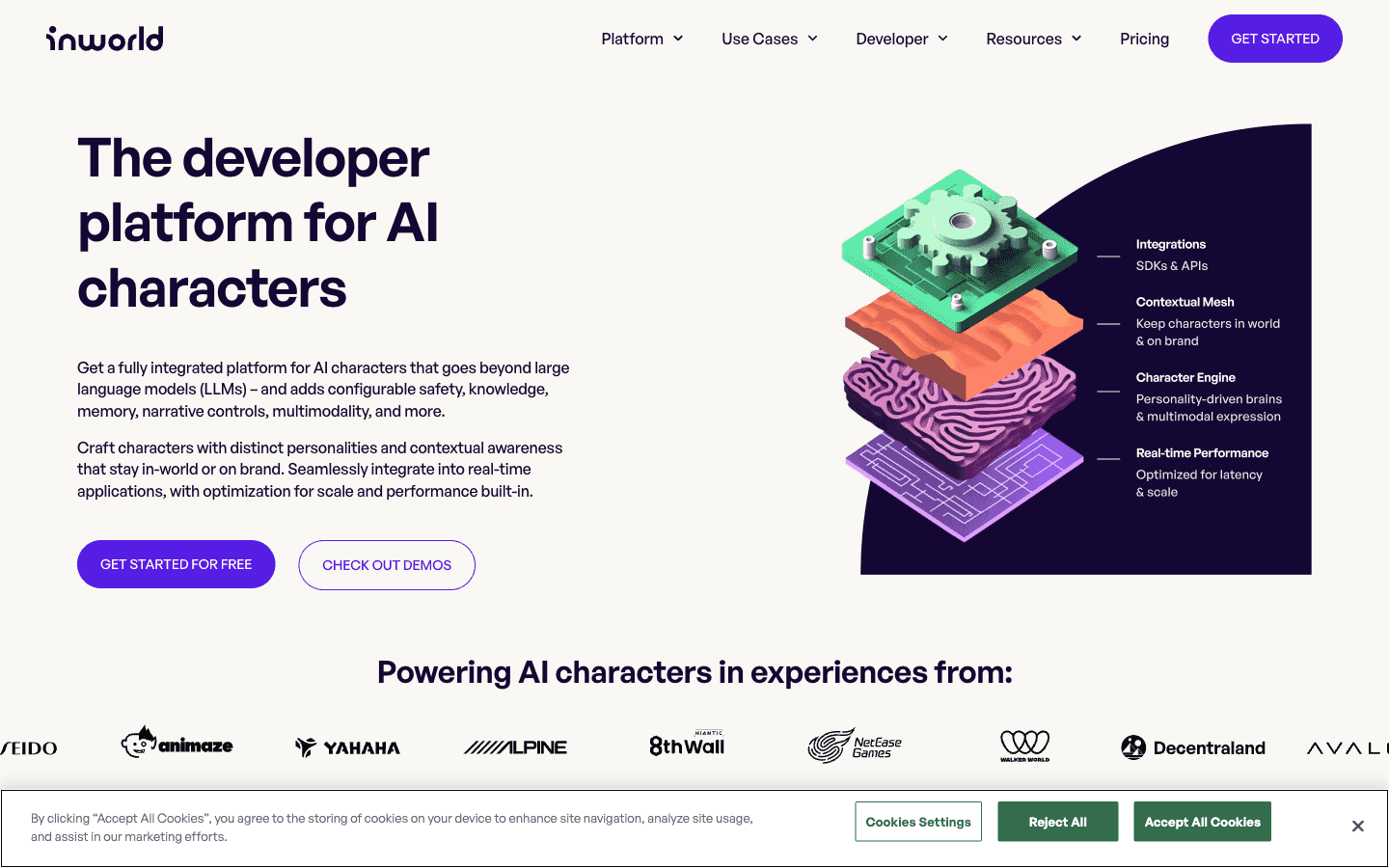 Inworld is an AI tool that helps developers create realistic and believable characters for games, virtual worlds, and digital experiences. It uses 20 machine learning and character AI models to create unique personalities, memories, and emotional behavior for AI-powered characters. With Inworld, developers can create intelligent characters in minutes and refine them using studio chat or VR.
It also offers comprehensive packages for popular engines like Unity and Unreal, along with a Node.js SDK for easy integration. Game developers, virtual world creators, and digital experience designers can use Inworld to create more engaging and immersive experiences through intelligent, AI-driven characters.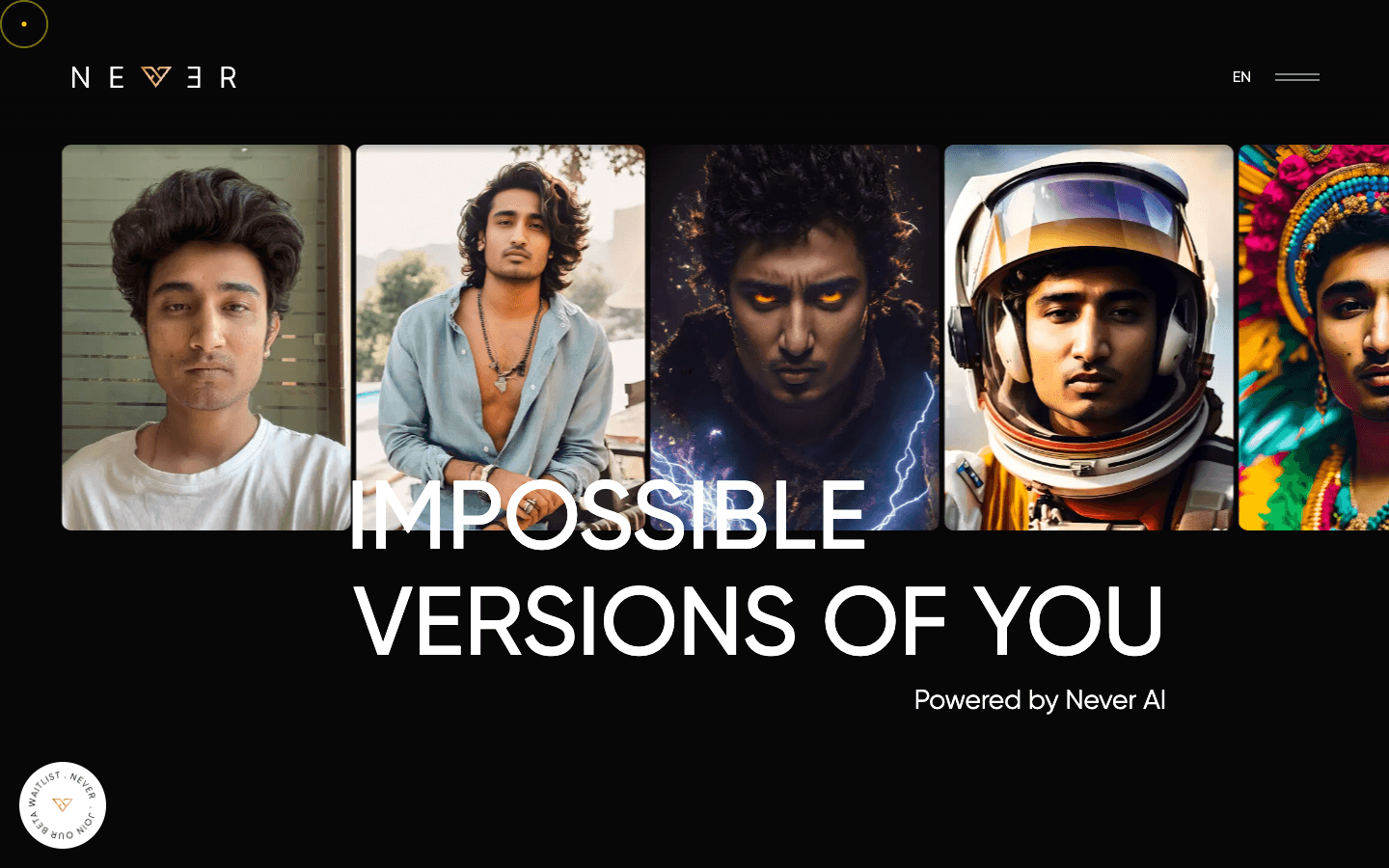 Never is an AI-powered tool that revolutionizes the way you create and share digital content. It offers a variety of styles, including Professional Photoshoot, Gaming Avatar, Cinematic Scene, and Space Scenery, to transport you to any global destination or transform you into your favorite movie character. Never's mission is to harness AI's power to amaze and save time and money in daily life.
Its key features include limitless portrait generation, where you can create countless portrait photos or avatars with just a few selfies. You can also customize images for different people using individual selfies. Never enables you to produce hyper-realistic images for social media platforms such as Instagram, TikTok, and Facebook, and obtain polished photos for your professional network with the Professional Profile style. Dive into the AI-driven world of Never and unleash your creativity with stunning images.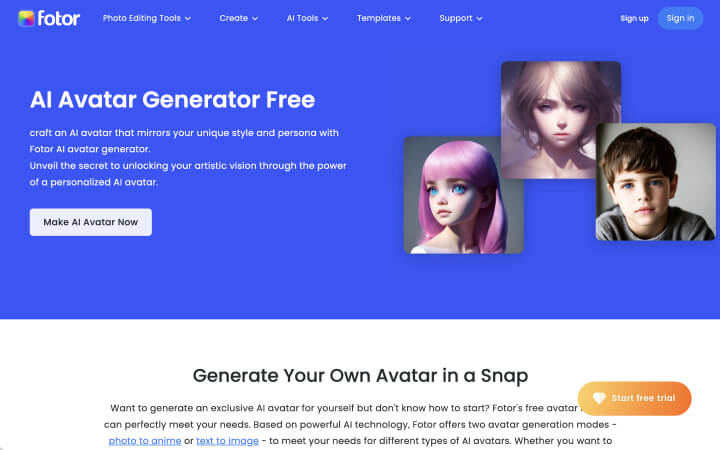 Fotor's AI Avatar Generator is a powerful tool that allows you to create realistic and stylish avatars from text descriptions. With Fotor's AI Avatar Generator, you can create avatars in a variety of styles, including anime, cartoon, and realistic. You can also customize your avatars with different hairstyles, facial features, and clothing.
To use Fotor's AI Avatar Generator, simply enter a text description of your desired avatar. You can include information about the avatar's gender, age, hair color, eye color, skin tone, and other features. Fotor's AI Avatar Generator will then generate a variety of avatars that match your description. You can then choose the avatar that you like best and download it.
Fotor's AI Avatar Generator is a great tool for creating avatars for a variety of purposes. You can use it to create avatars for your social media profiles, your gaming accounts, or even your business website. With Fotor's AI Avatar Generator, you can create unique and stylish avatars that will help you stand out from the crowd.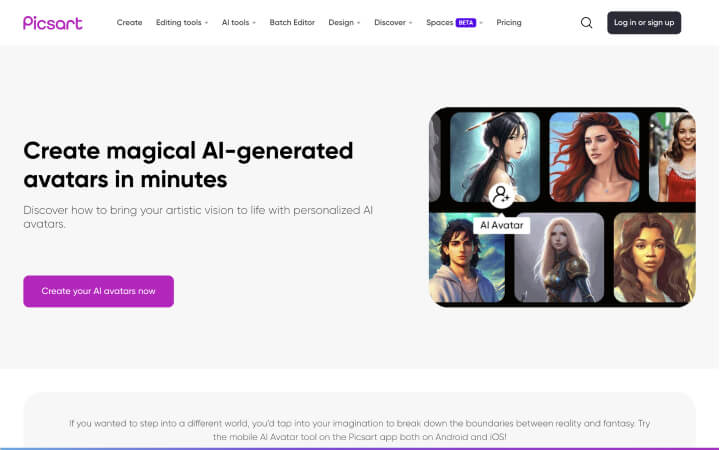 The AI Avatar tool on the Picsart app is a powerful tool that allows you to create personalized avatars that look just like you. The tool uses artificial intelligence to analyze your facial features and create unique avatars that resemble you in various artistic styles. All you have to do is upload a few pictures of yourself and choose your preferences. It's that simple!
To create an AI avatar, simply open the Picsart app and go to the AI Avatar tool. Then, upload a few pictures of yourself. The more pictures you upload, the better the AI will be able to analyze your facial features. Once you've uploaded your pictures, you can choose from a variety of artistic styles. You can also customize your avatar's hair, eyes, and clothing.
Once you're happy with your avatar, you can save it and use it as your profile picture or in any other way you like. AI avatars are a great way to express yourself online and stand out from the crowd. They're also a lot of fun to create!
Also read: 11 Best AI Art Generators in 2023