What are AI Social Media Marketing tools?
AI Social Media Marketing tools are AI-powered tools that help businesses and individuals manage their social media accounts more efficiently. These tools use machine learning algorithms to analyze data, automate routine tasks and provide valuable insights to help users optimize their social media strategies. 
These tools can help users generate high-quality content for their social media accounts. AI algorithms can analyze user preferences and generate personalized content that resonates with their target audience.
AI Social Media Marketing tools can automate the scheduling of posts on different social media platforms. Users can plan their content in advance, ensuring that they post at the optimal times to reach their target audience.
These tools can provide valuable insights into user engagement, reach and other metrics. Users can use this information to optimize their social media strategies and improve their overall performance.  
AI Social Media Assistant tools can help businesses and individuals save time, improve their social media performance, and provide better customer service.
What are the benefits of AI Social Media Marketing tools?
AI Social Media Marketing tools offer a range of benefits for businesses and individuals looking to streamline their social media marketing efforts. Here are some of the key benefits:
1. Time-saving: AI Social Media tools can automate repetitive tasks such as scheduling posts, curating content, and responding to messages. This allows marketers to focus on more strategic tasks.
2. Personalization: AI tools can analyze user data and tailor content to specific audiences based on their preferences and behavior.
3. Improved engagement: By analyzing user behavior, AI tools can suggest the best times to post and the most engaging content to share, leading to increased engagement with followers.
Moving on to the best AI tools now!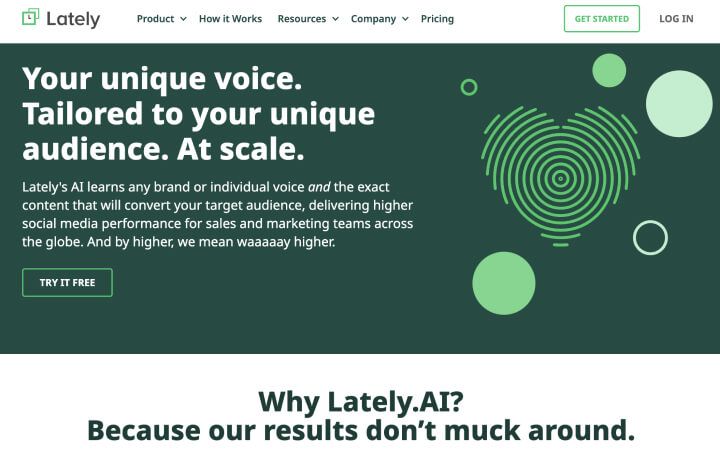 Lately AI is a social media content management platform that uses artificial intelligence to generate high-performing social media posts. The platform can be used to create posts for any social media platform, including Facebook, Twitter, LinkedIn, and Instagram.
Lately AI works by first analyzing the longform content that you upload to the platform. The platform then uses this analysis to create a custom writing model that is tailored to your brand or individual voice. Once the writing model is created, Lately AI can generate dozens or even hundreds of custom, pre-tested social posts automatically.
Lately AI is a powerful tool that can help you to save time and improve the performance of your social media marketing campaigns. If you are looking for a way to create high-quality social media content at scale, Lately AI is a great option.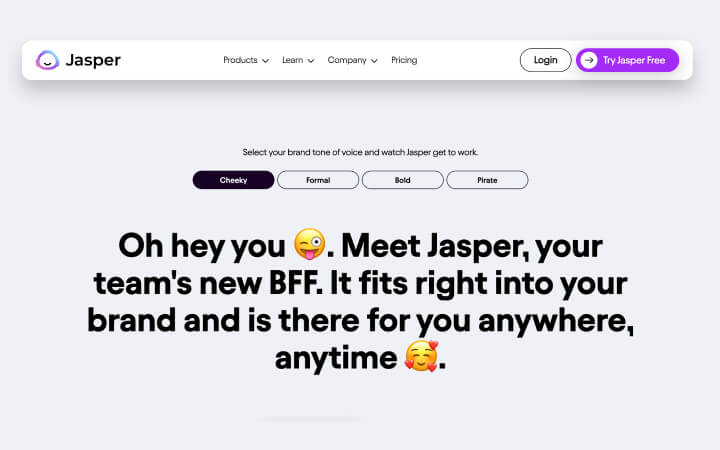 Jasper is an AI writing assistant that helps businesses create content. It can help with a variety of tasks, including writing blog posts, social media posts, website copy, and more. Jasper is powered by a large language model, which means it has been trained on a massive dataset of text and code. This allows Jasper to generate human-quality text that is relevant to the topic at hand.
Jasper is easy to use. Simply provide Jasper with a few details about the content you want to create, and it will generate a draft for you. You can then edit the draft as needed. Jasper can also be used to brainstorm ideas, improve your writing style, and find the right words for your content.
Jasper is a valuable tool for businesses of all sizes. It can help you save time and money, and it can help you create high-quality content that will engage your audience.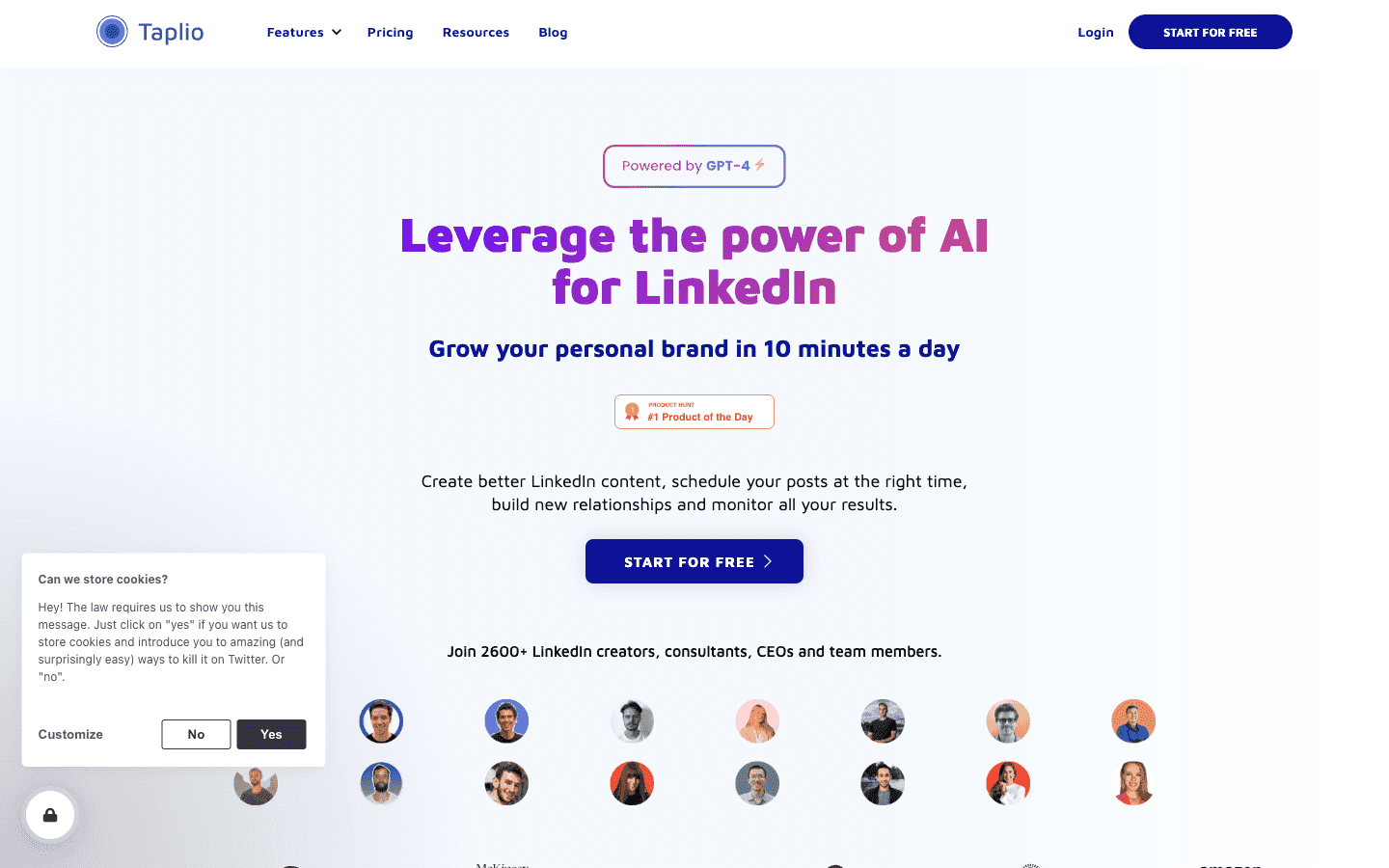 Taplio is an AI-powered tool that helps users save time and effort in writing engaging LinkedIn posts. Its advanced content inspiration layer generates fresh ideas and creative prompts for posts, making the content creation process more efficient.
With Taplio, you can: Generate post ideas that are tailored to your audience and interests. Schedule your posts in advance so you can always be top of mind. Track your progress and see how your content is performing. 
The tool's viral post library allows users to explore successful posts and learn from their viral elements. 
Taplio keeps users informed of the latest news and trending topics, allowing them to leverage timely and relevant content. By using Taplio, professionals can create more and better LinkedIn content, making it a valuable tool for personal branding and content creation.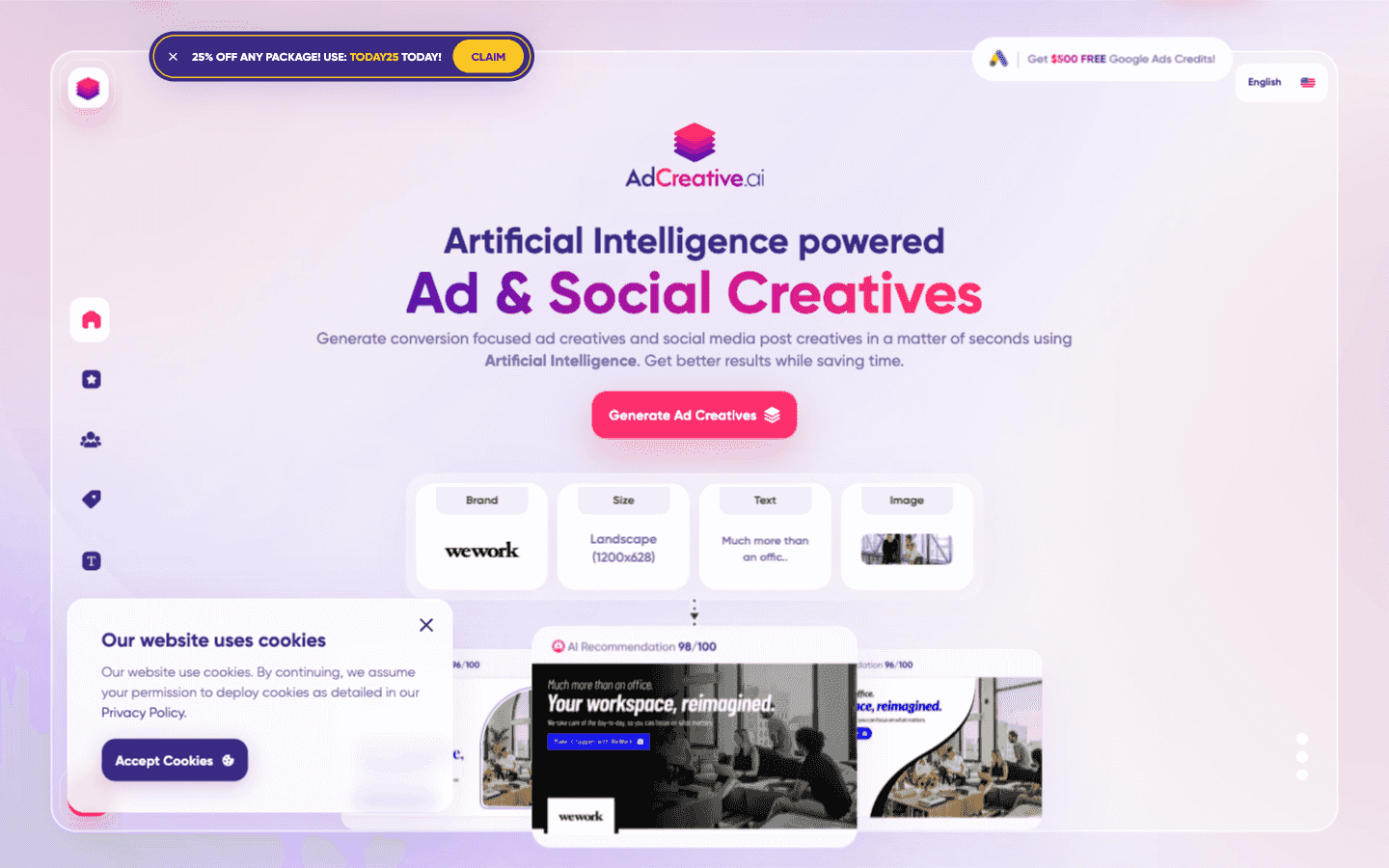 AdCreative.ai is an AI-powered platform that helps businesses create high-converting ad creatives. It works by first analyzing your product or service and your target audience. It then uses this information to generate hundreds of stunning, high-performing ad creatives in seconds.
The tool is ideal for marketers, startups, e-commerce stores, and agencies who want to generate high-quality ad creatives in minutes. AdCreative.ai offers use cases that include enhancing marketing campaigns, gaining insights on creative performance, and streamlining collaboration among team members.
The tool's plans range from $29/month to $149/month with discounts on yearly plans and $500 in free Google Ads credits. With AdCreative.ai, businesses can boost their ad campaign's performance with AI-generated, conversion-focused creatives.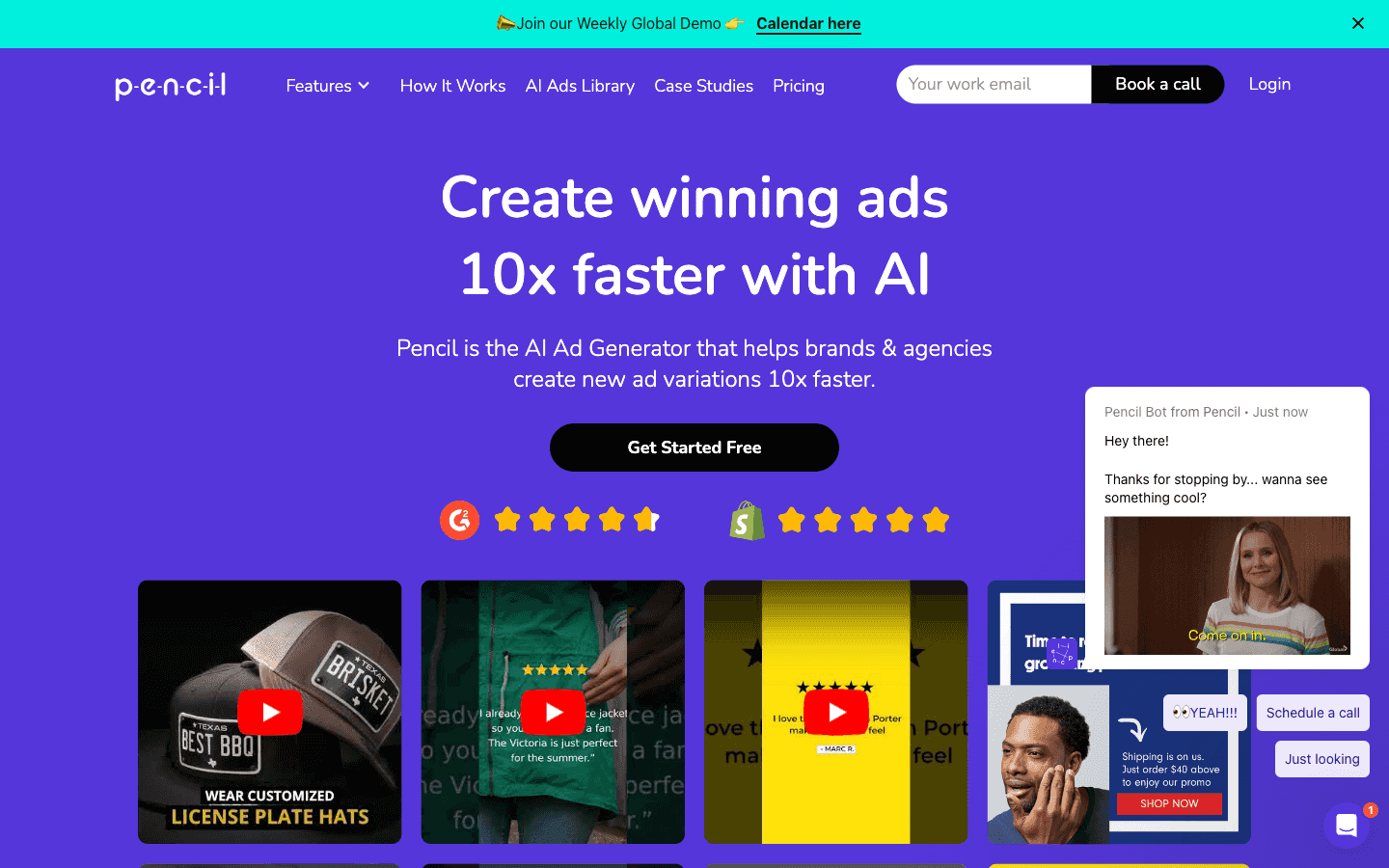 Pencil is an AI-powered tool that helps brands and performance agencies create unlimited ad creatives. It uses a combination of machine learning and natural language processing to generate static and video ad ideas for all social channels and formats in minutes.
Pencil allows you to make changes to your ad ideas easily in real-time. It also provides insights into copy, elements, tags and more to help you understand which of your ads are working and why, so users can make informed decisions about which ads to launch. . Pencil is a great option for brands and  agencies that are looking to save time and money on ad creation. It is also a good choice for brands that want to improve the performance of their ads by understanding what is working and what is not.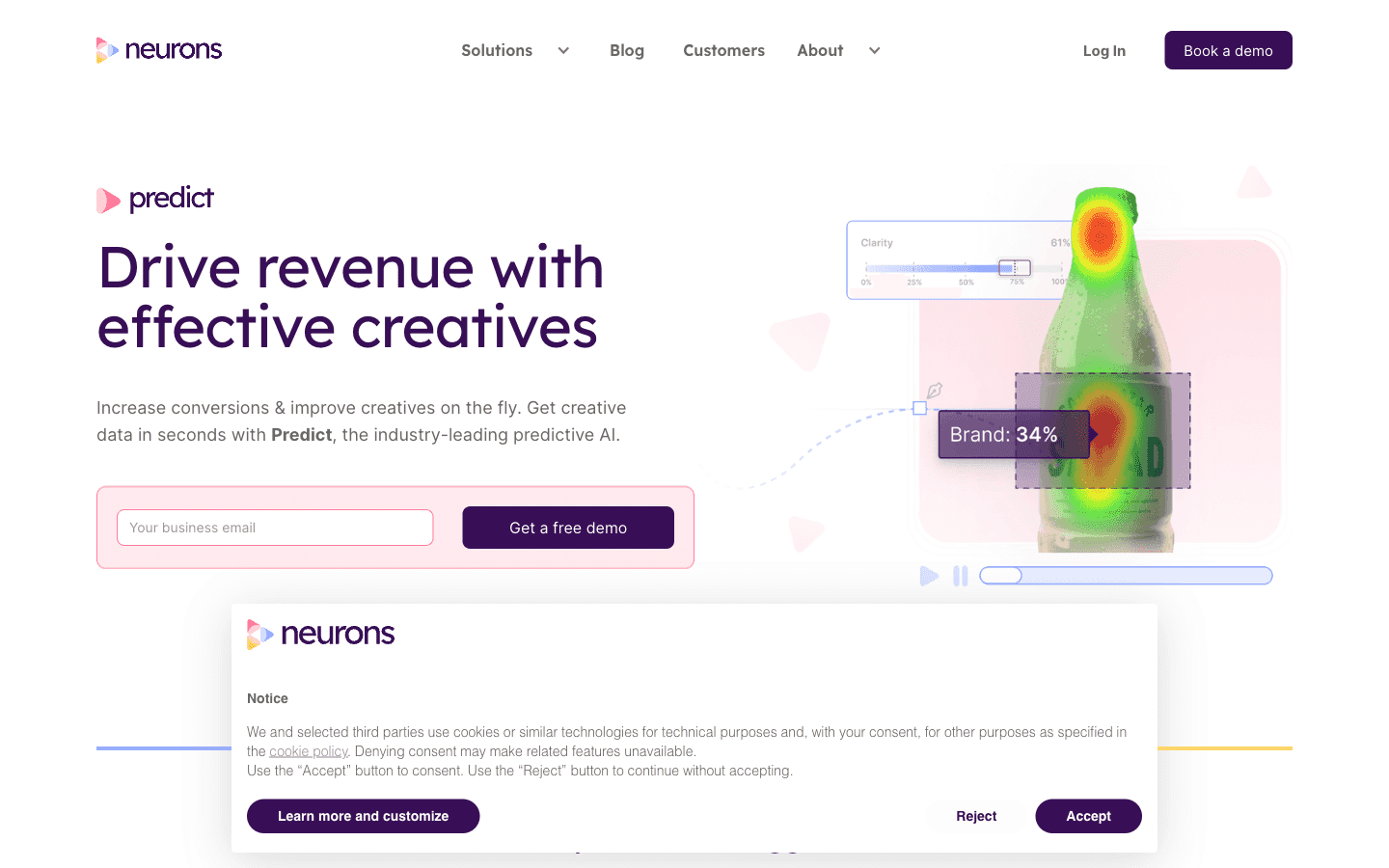 The AI tool called "Predict AI" is a powerful solution created to analyze consumer attention on visual assets like images and videos. It offers various features such as predictive AI, data-driven design, and seamless integration with popular tools. Many major brands trust this tool to increase conversions, improve creative performance, and boost brand awareness.
Marketing teams can use this tool to improve their click-through rates, engagement, and conversions. Designers can optimize their visuals using data-driven insights. Companies can use this tool to pre-test their creatives and compare them with industry benchmarks. Predict AI is an excellent choice for businesses seeking to optimize visuals and maximize creative impact, backed by years of applied neuroscience experience.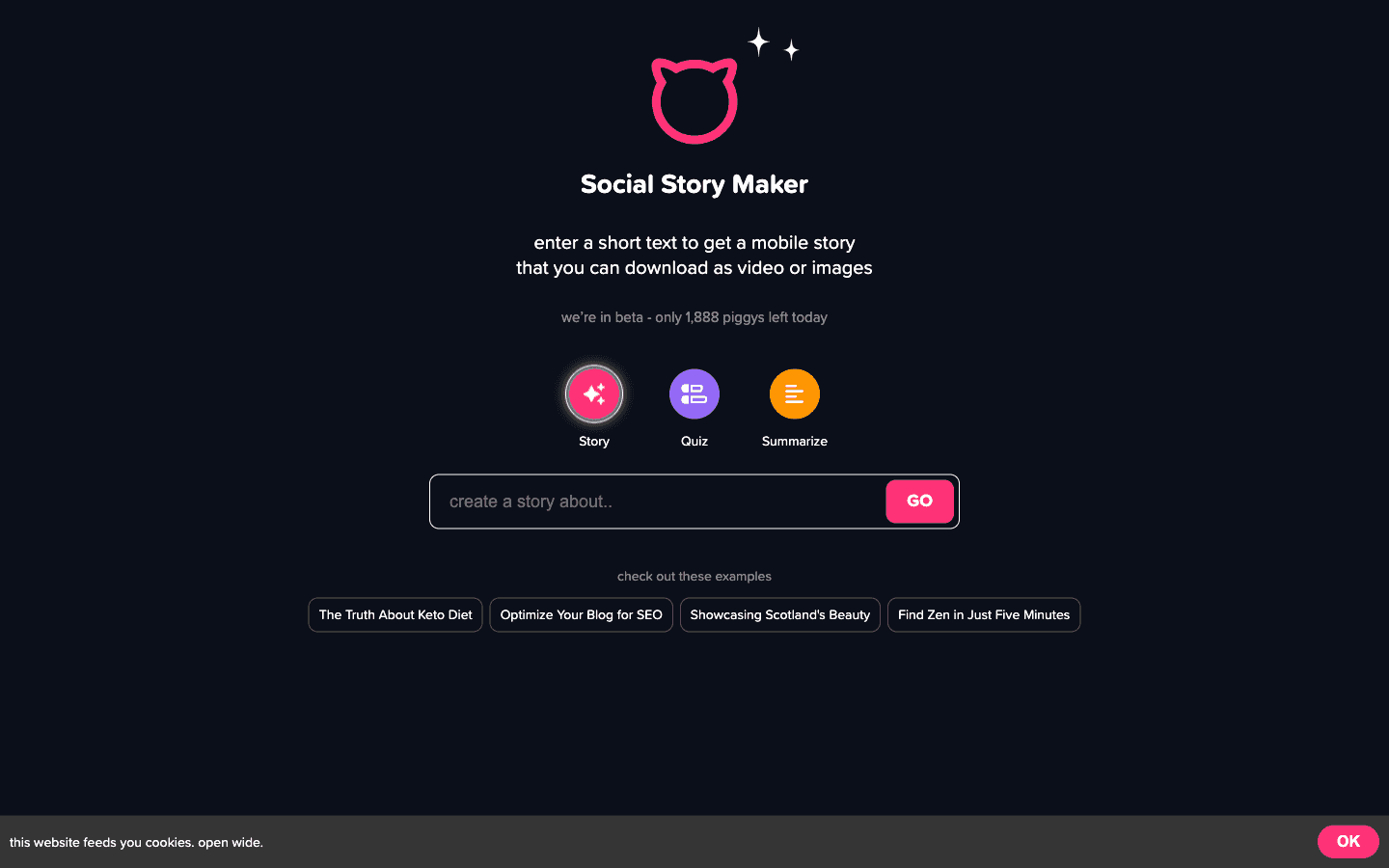 Piggy Magic is an AI tool that creates visually appealing videos and images for social media platforms. It has two main features: the Social Story Maker and the AI Quiz Maker. With the Social Story Maker, users can enter a short text and instantly transform it into a visually captivating video or image for sharing on social media platforms such as Instagram, Facebook, and TikTok.
The AI Quiz Maker generates quizzes consisting of 7-10 questions optimized for mobile devices. Users can easily download and share the generated content on various social media platforms. Piggy Magic is useful for content creators, influencers, individuals, businesses, brands, social media managers, trivia enthusiasts, and educators who want to create engaging and visually appealing content for their audience. This AI-powered tool streamlines the process of content creation and maximizes engagement, saving time and effort.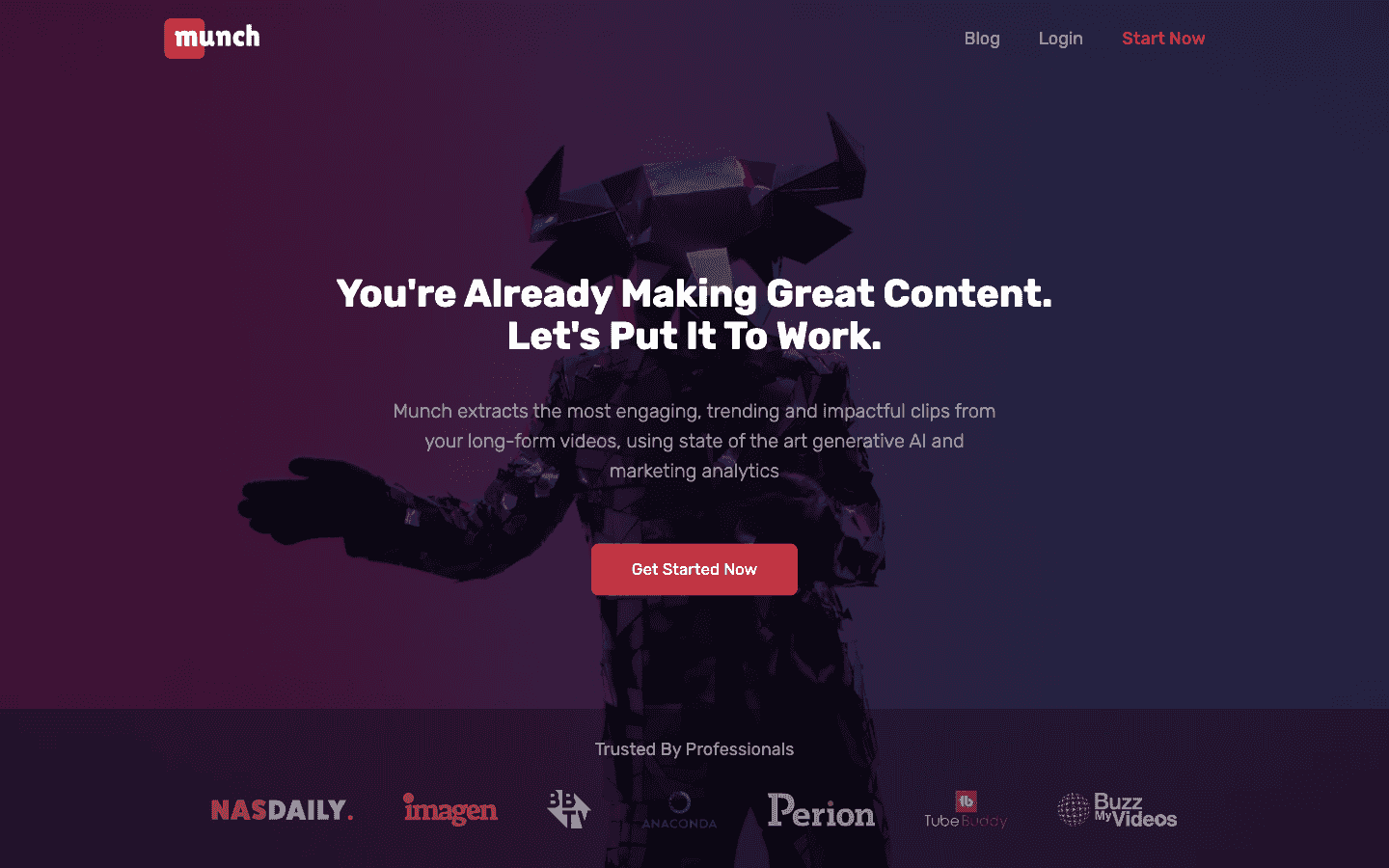 Munch is a content repurposing platform that uses AI to help you create, edit, and distribute content across multiple channels. With Munch, you can easily turn your videos, podcasts, and articles into engaging content that will reach your target audience.
It helps brands and marketers maintain relevance in the ever-changing content marketing landscape. Social media managers can efficiently spread customer messages across multiple social media platforms. Media agencies can engage target audiences with repurposed content for increased visibility. Munch offers an easy and comprehensive solution for content repurposing and engagement.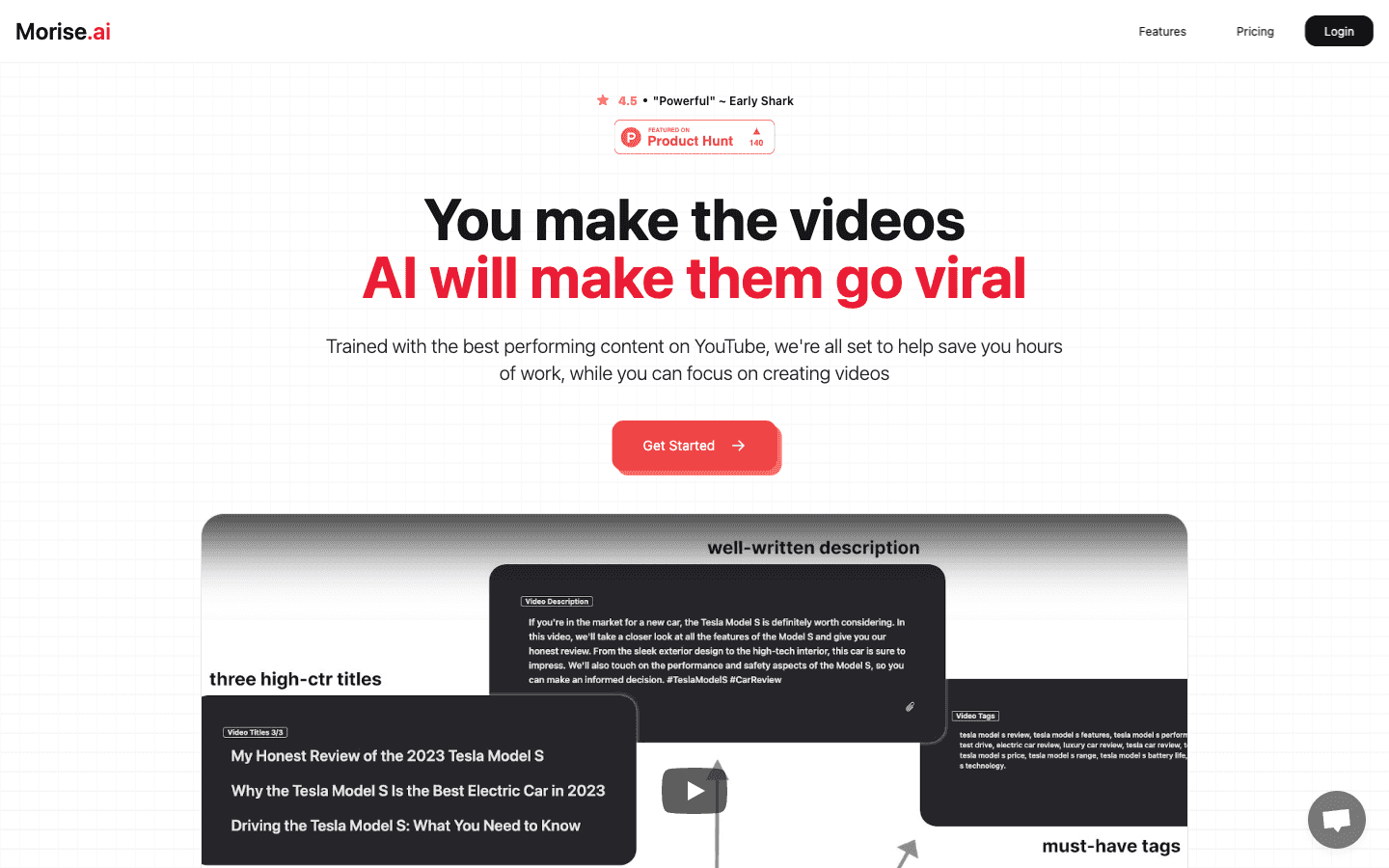 Morise.ai also offers capabilities for community posts, such as polls and descriptive posts, to reach a wider audience. It's perfect for content creators who want to save time and boost their channel performance, YouTubers who want to enhance their visibility through SEO-friendly titles and descriptions, and influencers who want to engage with their audience better. Morise.ai is a secure and user-friendly solution that allows creators to focus on content creation while it handles optimization tasks.
Morise.ai is an AI-powered tool that helps YouTube creators optimize their channel performance. It has many features and benefits, including generating new video ideas based on successful channels, creating SEO-friendly titles for better visibility, and producing engaging video descriptions.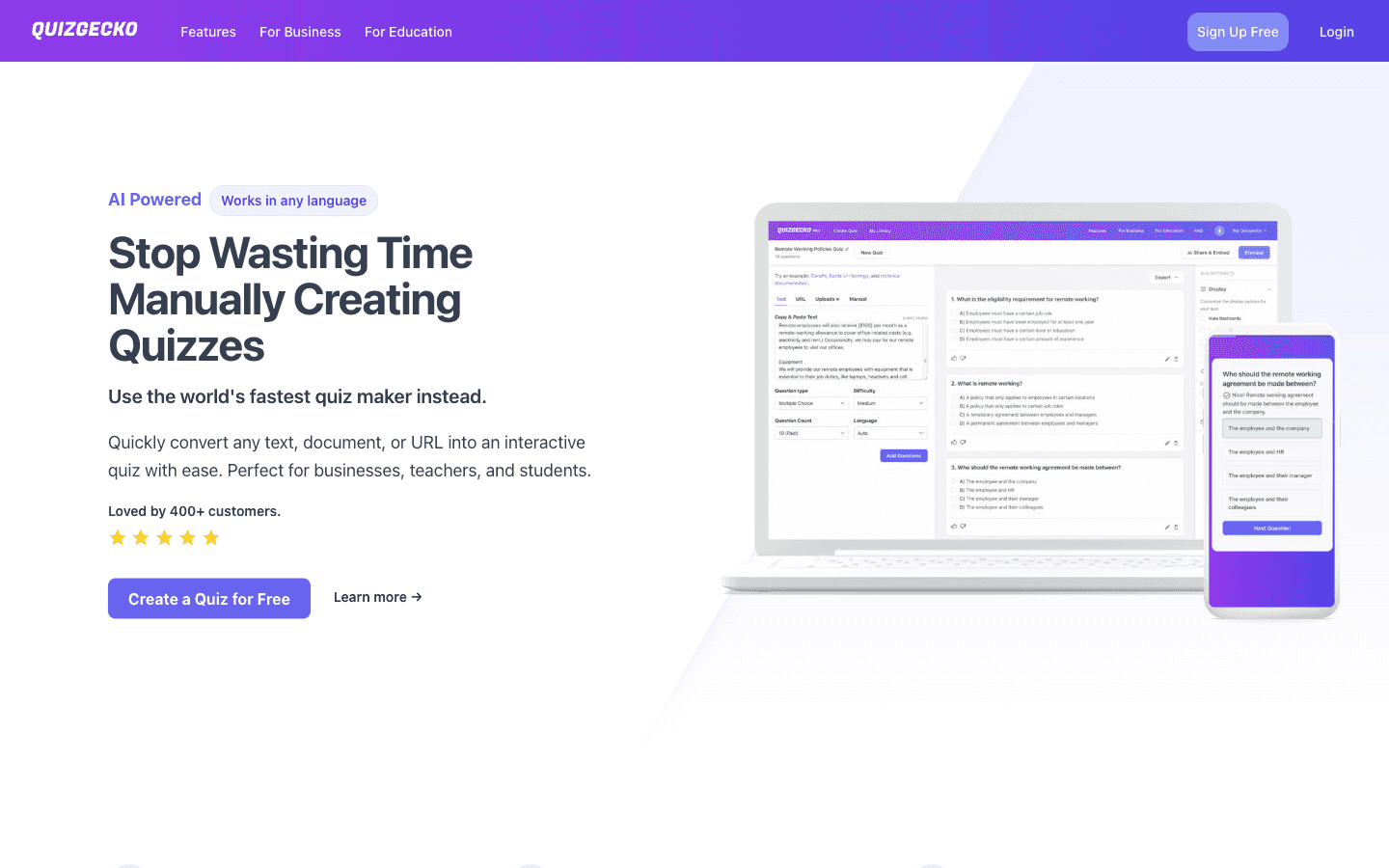 Quizgecko is an AI tool that helps you create quizzes, flashcards, and notes quickly from any text. It saves you time by transforming text, web pages and files into different formats using the latest learning science. You can generate different types of questions such as multiple choice, short answer and true/false, and share them with anyone. It is perfect for teachers, e-learning and corporate trainings.
Quizgecko is versatile as it can generate quizzes from books, articles, documents, websites and technical documentation. You can customize the quiz based on difficulty levels, number of questions, and quiz language. There is also a convenient browser add-on that allows you to turn web pages into quizzes easily. Quizgecko is suitable for educators seeking to generate quizzes for students, content creators looking to engage their audience with interactive quizzes and individuals aiming to test their knowledge on different topics.
Also read: 10 Best AI Avatar tools in 2023